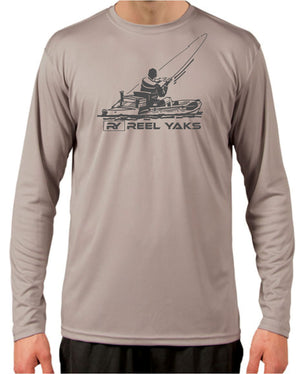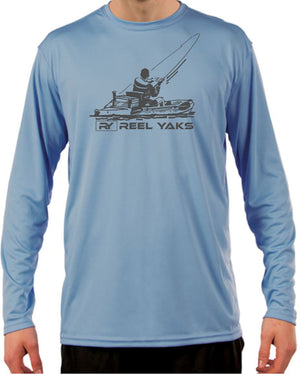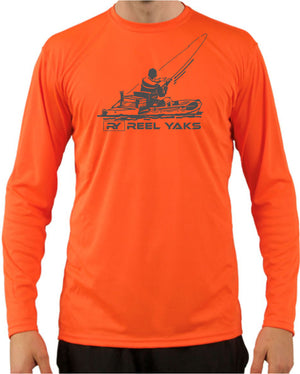 UPF50 Unisex Sun Protection Lightweight Long Sleeve - On The Hook
Introducing the ultimate outdoor shirt for kayak fishing enthusiasts - our Long Sleeve UPF50 Sun Protection Shirt! Crafted with the perfect blend of comfort and functionality, this shirt is designed to keep you protected from the sun's harmful rays during those long hours on the water or during pro tournaments. Made with high-quality, lightweight fabric, it features a UPF 50+ rating to block out harmful UV rays, providing reliable sun protection. With its long sleeves and high collar, it offers additional coverage for your arms and neck. Stay cool and dry with its moisture-wicking properties, and enjoy the convenience of its quick-drying feature. Whether you're an avid angler or just love spending time in the great outdoors, our Long Sleeve UPF50 Sun Protection Shirt is a must-have addition to your kayak fishing gear!
100% MicroFiber UPF50 performance polyester
Fitting Note: Unisex cut falls to the waist and will fit tighter for men, more relaxed for women
Imported; processed and printed in the U.S.A.
normal fit
| | A | B | C |
| --- | --- | --- | --- |
| XS | 24 in | 19 in | 23 in |
| S | 25 in | 19 in | 25 in |
| M | 28 in | 20 in | 27 in |
| L | 28 in | 22 in | 26 in |
| XL | 28 in | 23 in | 28 in |
| 2XL | 30 in | 25 in | 28 in |