Kayak Trolley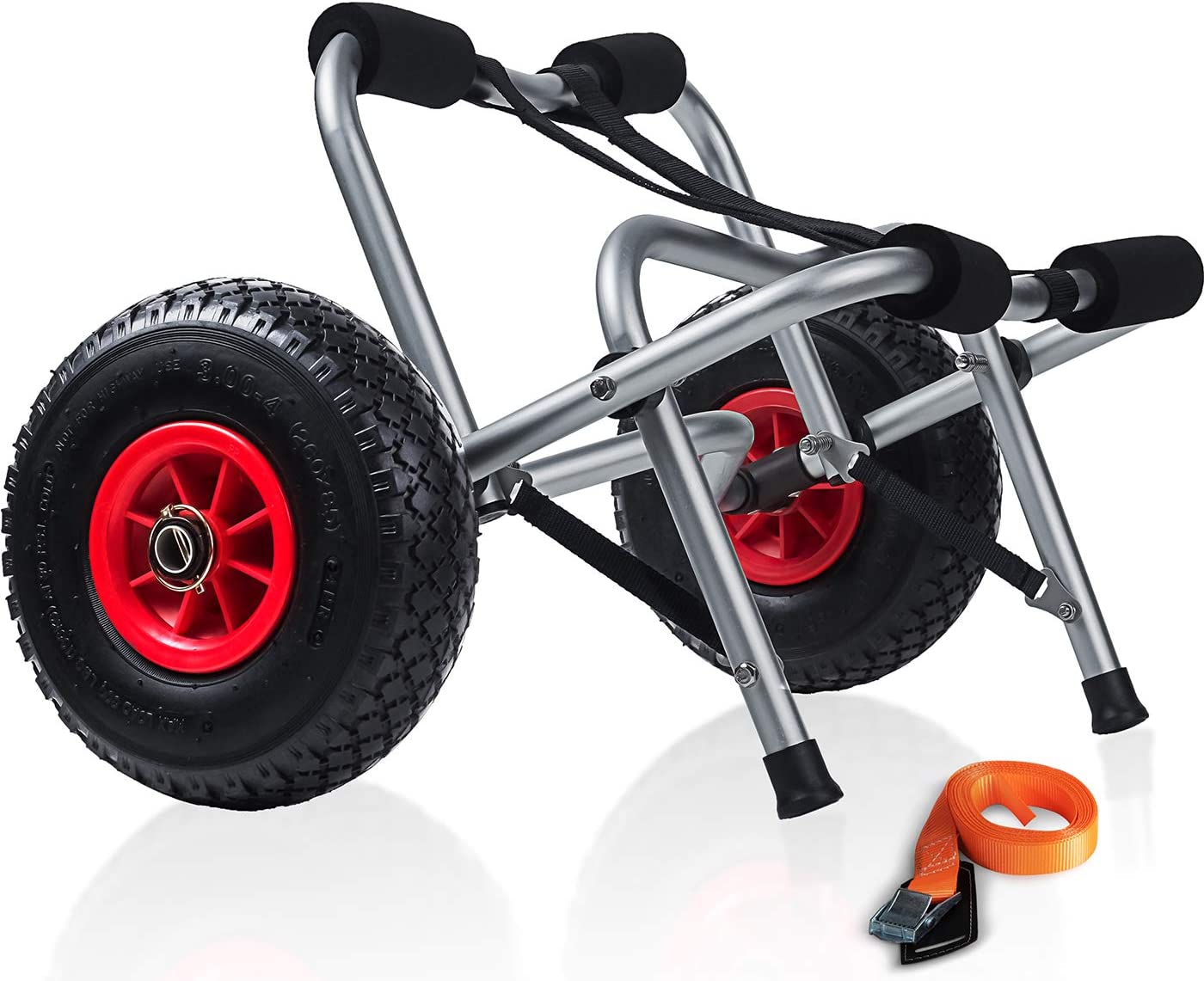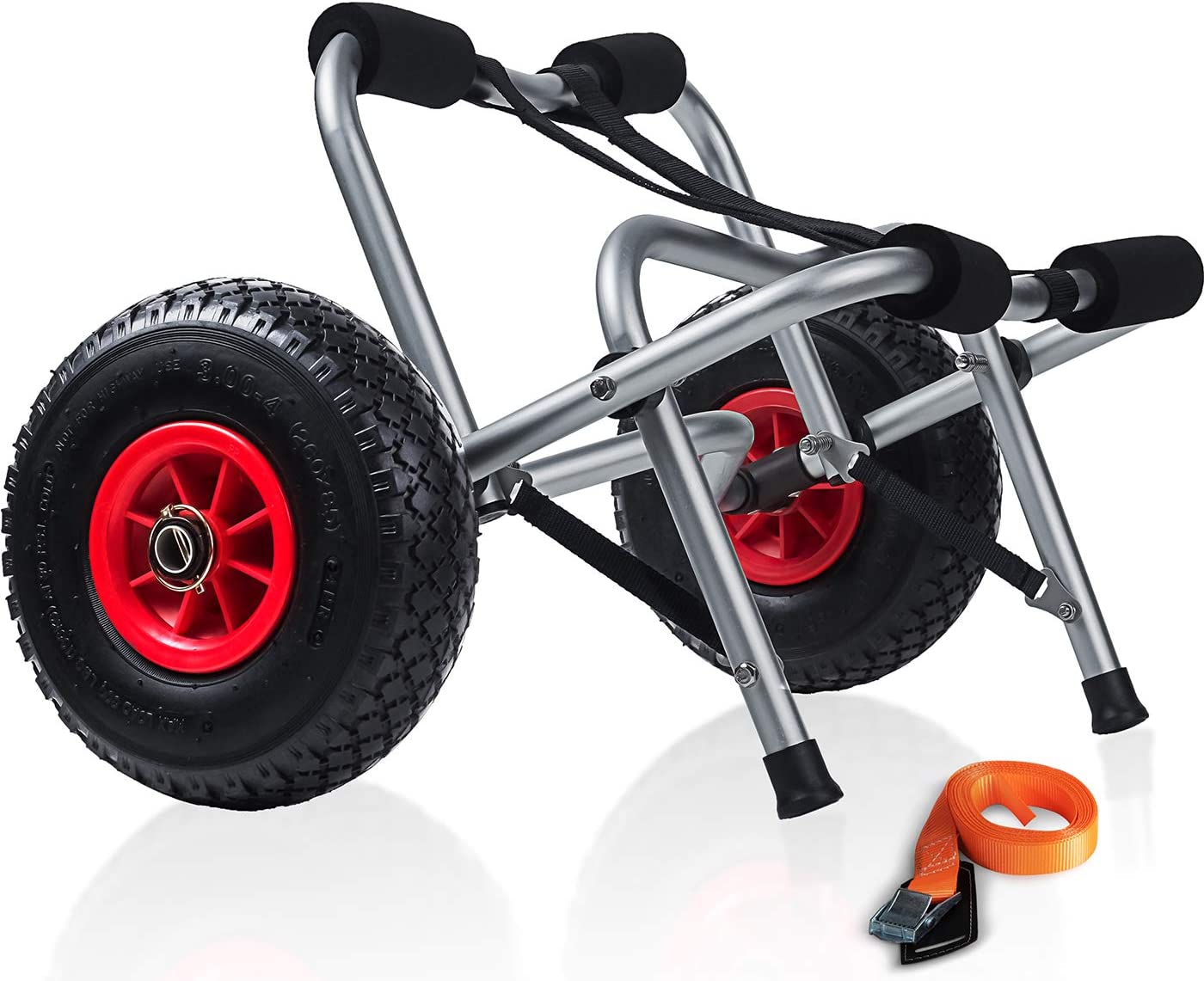 Each cart is made of stainless steel and high-strength rubber, which is anti-corrosion and rust-free. With the robust but simple high-strength construction, it can be used under any circumstances, and the materials also extend the service life of the cart (3.7lb).

With the design of integral forming, the tires do not need inflate and never explode. Five strong hub spokes make it suitable for kinds of road conditions; Allows it move on rough surfaces (e.g. sand, gravel), wooded areas and various high and low stair conditions.

The design of product structure is symmetrical and simple, so it can be quickly assembled or disassembled without any tools within 30 seconds. It it impossible that it cannot be assembled because of the loss of parts. It can also be easily carried without disassembly.

Gray rubber gasket can fully protect the hull from metal knock against. With the fluid structure, the water inside of the cart can be discharged itself. Pinball design at the tire installation (Easy to install), and with the scale marked at the bottom, the hole spacing of kayaks can be accurately judged.